Oswego County has over 30 primary metal and fabricated metal product manufacturers. Many of these companies share interdependency and provide products or parts to each other. They also manufacture highly customized parts for the aerospace, military, and energy industries, as well as specialized machinery. Prototyping capabilities are available, too. While this cluster is well developed, there are still niches available for additional metal manufacturers of all types.
Oswego County is a multi-modal hub for the Northeast and the Atlantic Coast. The Port of Oswego connects the county to the Great Lakes-St. Lawrence Seaway System and the Atlantic Ocean. CSX Rail is available at the Port of Oswego and at most major industrial sites throughout the county. Quick access to interstates 81 and 90 makes truck transport to and from Oswego County a snap. Oswego County Airport and Syracuse's Hancock International Airport provide myriad passenger and cargo transportation options. All this creates great opportunities for logistics companies.
Food Processing and Agriculture
Oswego County has a skilled workforce, many with previous food processing experience, who are ready to work. Oswego County also offers an abundance of high quality potable water and available capacity for industrial waste water treatment, which many food manufacturers require for processing. Recently, three companies recognized Oswego County's advantage and made significant investments to expand their food processing ventures into the county.
Energy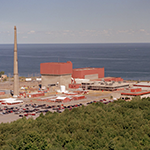 Oswego County's energy cluster has 2,000 highly-skilled employees with access to specialized workforce training programs. This skilled workforce represents a diverse set of energy producers, from nuclear and hydro to ethanol manufacturing. Excellent power distribution and transportation infrastructure is available and would be beneficial to companies within the energy sector. A robust regional supply chain abounds for energy product manufacturing such as solar panels, wind turbines and more. Opportunity exists to expand this cluster through the addition of businesses providing services complementary to power generation, as well as energy storage innovation.
Tourism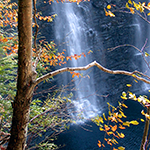 Oswego is the only county in NY that boasts 3 of the most popular fishing destinations in the northeast. Organic farms, wineries, and farmer's markets are just a few examples of the types of agritourism in the area. The hospitality industry is growing to meet the demands of the tourism sector. Specialty hotels, like Tailwater Lodge, cater to outdoor recreation enthusiasts. New conference facilities, like the Lake Ontario Event and Conference Center, offer capacity for larger events. This robust sector is poised for continued growth, especially in the area of support businesses.